Hello,
for some reason, my phbot manager gets stuck trying to load bots.
this has only previously happened in case i didn't update the bot data first before starting the manager, but now it happens randomly, and the bots eventually only work if i turn off the manager ( after the manager already attempted to start them )
Find attached two screenshots that shows what happens when i start the bot via manager- then close the manager to force the bot into loading fine, then starting the manager again -_-.
is there any better solution to this weird issue?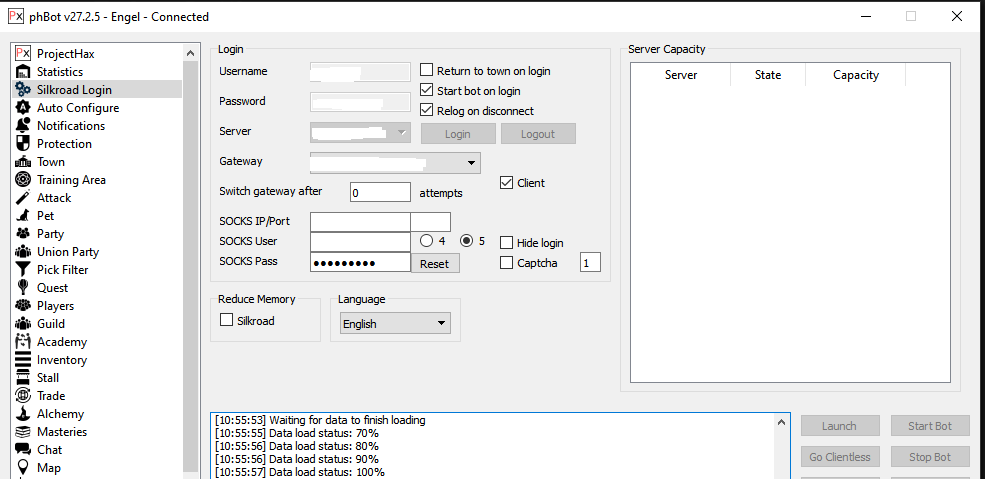 i tried deleting the data file entirely and waiting to load all the bots- again- but this didn't seem to permanently fix this issue.